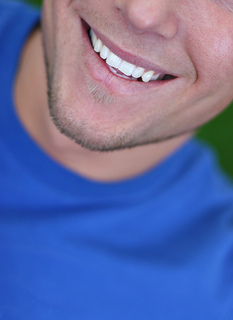 The Fun Facts about Wisdom Teeth
Wisdom teeth are the third set of molars that come in behind the rest of your teeth. Why humans even have them is a common question. It could be that they do not fit in the average mouth because fewer people lose teeth nowadays due to improving dental hygiene. Some have suggested that human ancestors needed these teeth to maintain a diet that was rough and difficult to chew, whereas today's diet fails to meet the same requirements and renders these molars relatively useless.
For many individuals in their late teens and early twenties, pain in the mouth can arrive suddenly and with a vengeance. The discomfort in their jaw turns out to be their wisdom teeth joining the party. If you happen to be dealing with these newcomers, you've probably got a few questions, the least of which might be: "Why does wisdom hurt so much?!"
Why do wisdom teeth cause so many problems?
Not all people experience problems with their wisdom teeth. Some are actually able to keep them because their teeth came in straight, and there's enough room in their jaw to care for them properly.
For the vast majority of individuals, however, the teeth fail to find enough space and come in at odd angles or are unable to surface at all and create a number of problems as a result.
Common problems include:
Damage to surrounding teeth due to the pressure from the surfacing teeth
Infection that causes the surrounding gums to swell and become painful
Tooth decay due to the lack of room to properly clean the teeth
Impaction (when the tooth is unable to break through the skin)
A cyst that may damage the jaw, surrounding teeth, and nerves
Undergoing a common oral surgery fairly early in life is believed to make recovery easier, but you should allow yourself and your mouth time to heal.
Many people disagree about the purpose of these seemingly vestigial tools, but the fact remains that whatever their original purpose may have been, wisdom teeth have the potential to cause problems for people today. If and when you encounter these teeth, or the problems they can raise, contact Dr. Matthew Hilmi or our team at Mid-Hudson Oral and Maxillofacial Practice.