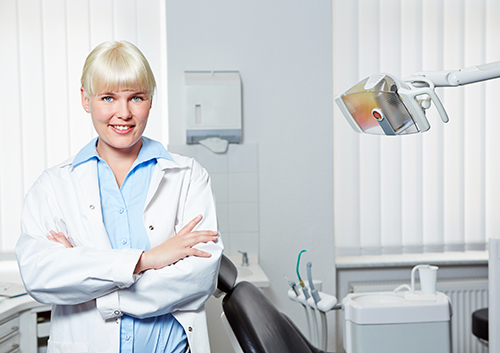 Patients have a variety of options in dental providers, and it can be tricky to know which type of dental professional is best for your current needs. Understanding the differences between general dentists and oral surgeons, like Dr. Matthew Hilmi, can help you make an informed choice for dental care.
Education
Both general dentists and oral surgeons must complete dental school after receiving a bachelor's degree. In dental school, which typically takes four years of full-time study, students take coursework in anatomy, physiology, pharmacology, pathology, and oral surgery. Dental students also complete clinical practicum experiences, gaining hands-on training in how to diagnose and treat dental problems.
After completing dental school and earning the Doctor of Dental Surgery (DDS) or Doctor of Dental Medicine (DMD) degree, a general dentist must complete a licensure exam to practice in a particular area. In contrast, oral surgeons (often called oral and maxillofacial surgeons) complete a four to six year surgical residency. The residency program must be accepted by the Commission on Dental Accreditation, ensuring that each resident receives the training in oral pathology, anesthesia, oral surgery, and other areas needed to competently practice. Following the surgical residency, a person completes a board certification examination.
Scope of Clinical Practice
General dentists serve as primary care providers for dental medicine. At the general dentist's office, you will receive teeth cleaning, X-rays, and a comprehensive screening for dental problems. General dentists most often provide gum care, dental fillings, root canals, veneers, bridges, and crowns. They also make recommendations for how to prevent common dental problems. Although a general dentist may perform simple tooth extractions, more complex surgeries may be outside of the scope of a general dentist's competence.
Oral and maxillofacial surgeons receive specialized training to treat a variety of conditions affecting the face, mouth, and jaw. Patients are typically referred to an oral surgeon when a problem is beyond the scope of a general dentist's expertise. Oral surgeons perform simple and complex tooth extractions, including wisdom tooth extraction. They also provide care to accident victims who need reconstructive dental surgery. Oral surgeons may also perform soft tissue biopsies, tumor removal, jaw realignment surgery, soft tissue repair, or positioning of implants.
It can be difficult to determine what dental professional best fits your needs. Contact our Kingston office to determine if an oral surgeon can best meet your needs.