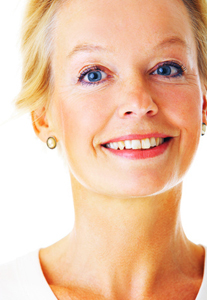 People undergo oral surgery for a number of different oral- and tooth-related problems, including impacted, infected or abscessed teeth, or problems that cause inflammation. Oral surgery can involve anything from a root canal and similar treatments to the total extraction of a tooth or multiple teeth.
These procedures are designed to eradicate infection, but on occasion, complications occur, and this may cause other types of infection that require further medical attention. The human body has naturally occurring bacteria; some of which are beneficial, but some bacteria have the potential to be harmful. When the body's immune system is compromised either because of chronic illness (such as diabetes, or other conditions that lower resistance,) or surgery, the potential for infection increases.
What to Expect Following Oral Surgery
During the first few hours following surgery you will most likely be numb and should use caution, especially when eating. You will also be given pain medicine along with the suggestion that you not wait until you are in intense pain to take the medication.
Since you won't be able to brush your teeth in the area where the surgery was performed, you may be given a prescription medication to use as a mouth rinse. Gargling with warm saltwater will reduce swelling and help minimize pain. Be careful about what you eat for at least the first 24 hours; Dr. Matthew Hilmi and our team advise sticking to soft foods such as Jello®, yogurt, smoothies, or soups.
Reasons for Concern
Post oral surgery infection is a rare complication and typically happens most often with people whose immune systems are compromised or those who are diabetic. A possible indication of infection following the surgery is bleeding that is present 24 or more hours following the surgery. Some residual blood is natural during the first few hours following surgery, but it subsides and bleeding should no longer be a concern. Although there may be some swelling following oral surgery, this should also subside, and ice can help with that.
Possible Symptoms of Infection
Throbbing pain that doesn't respond to pain medication indicates a serious problem.
Many people develop a fever following surgery, but should return to normal by the next day. If you have a low-grade fever that persists, or increases, contact Dr. Matthew Hilmi immediately.
Increased swelling to the gums, jaw, or face is often indicative of infection, and it generally gets worse as the infection progresses. Seek prompt medical attention.
Any oozing discharge such as pus is always indicative of an infection and requires treatment.
If you are a patient with compromised immune system or medical problems for which an infection would be serious, an antibiotic will usually be prescribed. The natural presence of bacteria in the mouth increases the likelihood that bacteria could enter exposed areas. That is why it is so important that only sterile gauze pads be placed in the mouth, and that you gargle with warm saltwater and any other antibacterial gargle that has been prescribed. The presence of any or all of the above problems indicates a possible infection, and you should contact Dr. Matthew Hilmi or our team at Mid-Hudson Oral and Maxillofacial Practice.