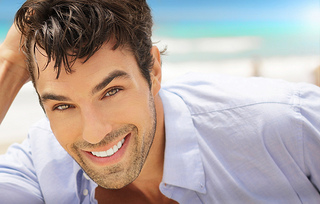 A dry socket, known as alveolar osteitis, is a fairly common complication of tooth extraction and is characterized by severe pain. Usually, after a tooth is removed, a blood clot forms in the socket, or the area where the tooth was. As that space heals, gum tissue gradually replaces the blood clot. In the case of a dry socket, the tissue does not fill in the open space, leaving the bone exposed to air and food. The exposed bone of a dry socket is very sensitive and can lead to an intense dull aching pain that throbs. It is one of the most painful dental problems our patients can experience.
A dry socket will occur in only one to three percent of all tooth extraction cases, but it becomes much more common in the extraction of lower, or what we call mandibular, wisdom teeth.
Those who undergo tooth extraction can experience dry socket. Besides visible bone and nerves, signs and symptoms of dry socket may include:
Severe pain within a few days after a tooth extraction
Partial or total loss of the blood clot at the tooth extraction site, which you may notice as an empty-looking (dry) socket
Pain that radiates from the socket to your ear, eye, temple, or neck on the same side of your face as the extraction
Bad breath coming from your mouth or an unpleasant taste in your mouth
Swollen lymph nodes around the neck or jaw
It is important to note that a certain degree of pain and discomfort is to be expected after tooth extraction. It's also important to note that over-the-counter medications alone do not adequately treat dry socket pain. Therefore, it is critical to give us a call at our Kingston office to schedule an appointment with Dr. Matthew Hilmi if your pain does not subside.
If you have any questions about dry sockets or general questions about your ongoing treatment at Mid-Hudson Oral and Maxillofacial Practice, please do not hesitate to give us a call.