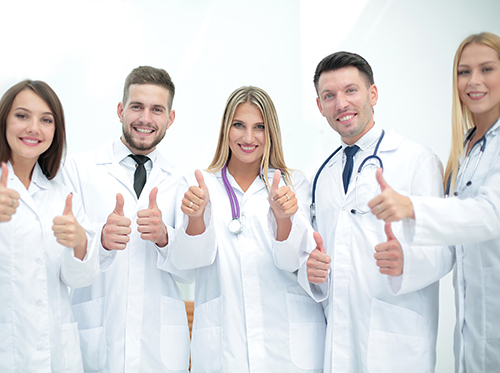 It's useful to know what your dentist does in comparison to an oral surgeon. You may end up needing to see the latter at some point in your life, so Dr. Matthew Hilmi and our team want you to understand the difference if you need to schedule an appointment with one of us.
Both dentists and oral surgeons are taught the skills to maintain a healthy mouth for their patients. They are both required to obtain a medical license after years of schooling, and some choose to go through additional to schooling to be able to treat specific areas of oral health.
Your general dentist is equipped to perform preventive care and treatment of teeth that show decay and damage. Cosmetic procedures such as teeth whitening and veneer placement are also common. However, in some circumstances, you may need an oral surgeon if the procedure you need to undergo exceeds your dentist's abilities.
If you've been referred to Dr. Matthew Hilmi, it may be because you need the following procedure done:
Dental implant surgery
Removal of a problem tooth
Oral cancer biopsies
Removal of tumors or cysts
Reconstructive surgery of the jaw or face to resolve various problems
Corrective surgery of the jaw to improve structure and alignment
Grafting of the bone or soft tissues in order to resolve defects and injuries
Repair of birth defects that have affected the face or jaw
Staying vigilant about your daily oral health routine and bi-yearly dental appointments may prevent problems that require these services. However, it may be impossible to avoid some of these procedures.
If you have noticed a serious issue involving your oral health, contact our Kingston office and schedule a consultation. Our team will create a plan to treat you quickly and effectively.